The 1950s American doo-wop band The Penguins' 'Baby Let's Make Some Love' was just one of the classic tracks featured on the horror drama series Lovecraft Country this week — Lovecraft Country, Season 1, Episode 7, "I Am".
The song was played as Montrose gets up and discovers Sammy is cooking his breakfast.
The Penguins' 'Baby Let's Make Some Love' is from the 2017 album Unforgettable Songs.
The track was originally recorded in 1955 after their biggest hit 'Earth Angel' started climbing the charts. While they did release a few songs after that hit, the band was never able to replicate that one big success.
The Penguins themselves were a doo-wop, rhythm and blues band that were active during the 1950s and 60s.
Comprising Cleveland Duncan, Curtis Williams, Dexter Tisby and Bruce Tate when the band was first founded in Los Angeles. Tate left the band a couple of years in and was replaced by Randy Jones.
Two years later, Curtis Williams left and was replaced by Teddy Harper.
Listen to Park Hyang-rim's 'Oppaneun Punggakjaengiya' from Lovecraft Country, Season 1, Ep. 6
The Penguins broke up in 1962, but then got back together in various forms over the next few years and were still playing gigs right through until 2012.
The break-up became final, however, when Cleveland Duncan died that year at the age of 77.
Listen to The Penguins' 'Baby Let's Make Some Love' from the latest episode of Lovecraft Country. You can also hear more of the group's music on their album Unforgettable Songs below.
Episode 7 of the show, which centers around the wonderful Hippolyta, is currently airing on HBO.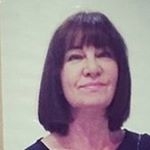 Latest posts by Michelle Topham
(see all)