Indie folk and alternative country singer songwriter Josh Ritter's 'Homecoming' was that lovely song playing towards the end of the series finale of Billions today, as Wendy ends her conversation with Axe and heads downstairs and out of the building.
There she is surprised but happy to see Chuck waiting for her where, after a short conversation, she asks him if he wants to make dinner tonight a family dinner.
Advertising
Chuck responds, "The kids would love that. Absolutely. And so would I" and the pair walk off together.
The Ritter track was the final song played on Billions, Season 7, Episode 12, "Admirals Fund" before Steve Miller Band plays out the episode and, of course, the series.
John Ritter's 'Homecoming' second single from Sermon on the Rocks
'Homecoming' was released as the second single from John Ritter's eighth studio album Sermon on the Rocks, which came out on the Pytheas Recordings record label back in 2015.
It was an album that saw huge success in the United States, where it charted on six different charts.
Sermon on the Rocks biggest success was hitting #1 on the U.S. Folk Albums chart, but it also ranked at #4 on the Top Tastemaker Albums chart, #5 on the Vinyl Albums chart, #6 on the Top Rock Albums, #8 on the Independent Albums chart, and #49 on the prestigious Billboard 200 chart.
Advertising
The song itself talks about the pleasures of arriving home after the temptations of the road:
A box of wine, an alibi
And the hunger in her eyes
In the place where the tree of good and evil
Still resides
Still resides
Listen to John Ritter's lovely 'Homecoming' from the final episode of the Showtime drama Billions via his sweet and quite powerful music video for the track — a video comprising photos of their 'hometown' from Ritter fans around the world — and via his Sermon on the Rocks album.
It is a track you may recognize from a previous Billions episode as well.
As for Billions, keep your eyes out for the spin-offs Showtime says will eventually be heading our way.
RELATED: You can listen to many more songs from Billions, and learn about their artists, via Leo Sigh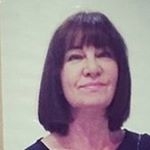 Latest posts by Michelle Topham
(see all)