American indie folk singer songwriter Joy Oladokun's 'if you got a problem' was heard on the soundtrack of the latest episode of Good Trouble last night — Good Trouble, Season 3, Episode 2, "Arraignment Day" (which aired on February 24th, 2021).
The song was played as Malika's friends and family welcome her home.
Joy Oladokun's 'if you got a problem' was released as a single in 2020.
The track came with a music video featuring a young African American man who is struggling to pay his rent, and who is confronted by his landlord telling him he must pay.
Suddenly a puppet appears in his motel room and insists he follow her to a card game. Soon the man is playing and winning enough money to pay his rent.
The puppet then goes on to help other people with problems that, once they know what to do, are easy to fix.
As for Joy Oladokun, the Arizona native watched a Tracy Chapman video when she was just 10-years-old. It was then and there she decided to learn how to play the guitar.
Right after college, she decided to pursue a professional music career and, since then, hasn't looked back.
Listen to Joy Oladokun's 'Breathe Again' from This Is Us, Season 5, Episode 6, "Birth Mother"
With two critically-acclaimed studio albums now under her belt, an EP and a large number of singles, Oladokun's music career is in full swing.
With the funding she just received via a grant from YouTube's #YouTubeBlack Voices Fund, that career is likely to expand even further.
Listen to Joy Oladokun's 'if you got a problem' from last night's Good Trouble in the song's official music video.
The song is not her first music to be featured on a hit TV series, however, as Oladokun has also had music licensed for play on Charmed, This is Us, Grey's Anatomy, The Bold Type and The L Word: Generation Q.
No wonder, as what she creates is beautiful.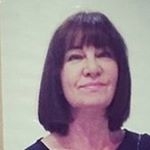 Latest posts by Michelle Topham
(see all)