The late American singer and rapper Juice WRLD's 'Legends' was the final song featured on the latest episode of The Chi this week — The Chi, Season 3, Episode 9, "Lackin'".
The track was heard over the end credits.
Juice WRLD's 'Legends' is a stand-alone single dropped by the then-18-year-old rapper in response to the untimely deaths of both XXXTENTACION and Lil Peep.
According to Juice, he wrote the song in under 24 hours as he wanted to send his fans a message about the tragedy of 'legends' who die so young and of how he didn't want to be named as a legend himself as they always seem to die so young.
In the lyrics, he also talked about probably not making it past 21:
What's the 27 Club? We ain't making it past 21
I been going through paranoia, so I always gotta keep a gun
and
They tell me I'ma be a legend, I don't want that title now
'Cause all the legends seem to die out, what the fuck is this 'bout?
I'm tryna make it out, I'm tryna change the world
I'm tryna take her out, I'm tryna take your girl
More importantly, I'm tryna change the world
Maybe flex with some diamonds and pearls, yeah
The tragedy of all of that is just over a year later, Juice himself died as a result of swallowing various opioides as federal agents searched the private plane he was on for drugs.
Minutes afterwards, he began to experience convulsions and seizures and was rushed to a near-by hospital where the talented young singer was pronounced dead.
He had just turned 21-years-old a few days before.
Listen to Juice WRLD's 'Legends' as featured on The Chi this week and mourn the loss of yet one more.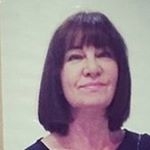 Latest posts by Michelle Topham
(see all)