Italian-American 1950s-era pop singer Julius La Rosa's 'Pass It On' was featured on the most recent episode of the FX drama series Fargo this week — Fargo, Season 4, Episode 6, "Camp Elegance".
The upbeat song was played over the end credits. Although, of course, in true Fargo fashion, the song was used in a more ironic way than it was ever meant.
Another Julius La Rosa track was also used on Fargo this season during Episode 4 "The Pretend War", seeming to suggest the show's Music Supervisor likes La Rosa's style.
Julius La Rosa's 'Pass It On' was released in 1954 as a non-album track and, interestingly, did not chart on a major chart in the U.S. or anywhere else.
It is a lovely, happy-sounding song, however, and is likely to put you in a good mood if you need one.
Listen to Art Blakey & the Jazz Messengers' 'Moanin" from Fargo, Season 4, Ep. 5, "The Birthplace of Civilization"
As for Fargo, it is currently in its fourth season, with the 6th episode out of 11 episodes having just been aired.
The fourth season stars Chris Rock, Jessie Buckley, Jason Schwartzman, Ben Whishaw, and Jack Huston.
This time, the show is set in 1950s Kansas City, and tells the story of what happens when two crime organizations vie with each other for control.
Listen to Julius La Rosa's 'Pass It On' from the sixth episode of this season of Fargo in the video below. If you live in the U.S., you can currently stream Fargo from here.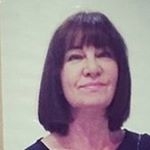 Latest posts by Michelle Topham
(see all)