American singer songwriter Katie Garfield's 'Nothing Left to Say' was that pretty song that showed up during the final scene of Grey's Anatomy last night — Grey's Anatomy, Season 18, Episode 9, "No Time to Die" — the Station 19 crossover show.
The gorgeous piano-driven track is one of several singles Garfield has released over the last couple of years.
And, while you may not be familiar with Katie Garfield as a singer — although she has had many songs featured on shows like Lucifer, Riverdale, Station 19, Teen Wolf, Marvel's Cloak & Dagger, Siren, The Originals, Nancy Drew, Batwoman and Reign, so you really should be — you will recognize her for her acting appearances on Legacies and other hit TV series.
Yep, Garfield is an actress as well as a very talented singer.
Listen to Katie Garfield's 'Nothing Left to Say' as heard on Grey's Anatomy last night on the video and on the Spotify player.
And if you love the song, do also listen to Garfield's equally fabulous 'Run', which was featured on Batwoman last year.
You can learn more about Garfield on her official website.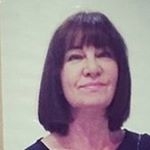 Latest posts by Michelle Topham
(see all)