The British alternative pop rock band Keane has been one of my favorite artists for over a decade. So, when I heard Keane's 'Thread' show up on the new season of Virgin River this week — Virgin River, Season 2, Episode 6, "Out of the Past" — I was thrilled.
The sad and utterly gorgeous song was played on the episode as Mel is running and sees the sailboats, and as she stops and remembers the time she went sailing with Mark.
Keane's 'Thread' is from the band's fifth studio album Cause and Effect, which was released in 2019 via Island Records, and, in my opinion, is one of the most beautiful songs the band has released.
Interestingly, however, it was not chosen as one of the five songs from the album that were released as singles.
The album itself was the first full-length release Keane had produced since 2012, and the first one since the band came back from a more than four year hiatus.
Upon release, Cause and Effect received favorable reviews from most critics. It also charted in 13 countries, with its highest placing in the UK and in Scotland where it hit the #2 spot. (continue reading and listen to Keane's 'Thread' below…)
Listen to SYML's 'Meant to Stay Hid' from Virgin River, Season 2, Episode 5, "Can't Let Go"
As for 'Thread', it is not only that the song's beautiful music and lead singer Tom Chaplin's melancholic vocals that are so heart-breaking, it is the simple but absolutely perfect lyrics that make this track such a standout.
Lyrics like:
Remember that I'm a good man, just not good enough… don't hate me, I was just in love. And hanging by a thread".
Listen to Keane's 'Thread' as featured on Virgin River in both the video and on the band's latest album in the Spotify player.
There is also a lovely 'demo version' of the song with vocals that sound completely different than the album version you can also hear below.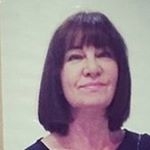 Latest posts by Michelle Topham
(see all)