American rapper, songwriter and producer Kendrick Lamar's 'Alright' was played on the series finale of the FX on Hulu drama series A Teacher last night — A Teacher, Episode 10.
The track was the song playing as Eric attends his high school reunion.
Lamar's 'Alright' is the fourth single from the rapper's third studio album To Pimp a Butterfly, which was released in 2015.
The song was thought of as one of the best releases of 2015 by critics and was ultimately nominated for four Grammy Awards. It won two — Best Rap Song and Best Rap Performance.
'Alright' was written by Kendrick Lamar as a commentary on the struggles minorities around the world have to deal with on a daily basis.
The rapper commented he felt even more strongly about this after visiting South Africa, and realizing how much worse blacks had it in that country compared to his home country of America.
It is overall, however, thought about as a hopeful song.
A song that rails on all the problems so many minorities have to deal with, police brutality, trapped in slum areas, drug abuse, gangs…and yet still tells listeners in its lyrics,
"We gonna be alright

Do you hear me, do you feel me? We gonna be alright

Nigga, we gonna be alright

Huh? We gonna be alright."
'Alright' charted in the U.S., the UK and Belgium, making it to #14 on the Hot Rap Songs chart in the U.S. (continue reading and listen to Kendrick Lamar's 'Alright' after the promo…)
Kendrick Lamar Gives Amazing Live Performance of 'These Walls' on The Ellen Show (Video)
The song also came with a beautifully filmed black and white music video in which the bleakness of so many American cities was shown in full effect, while Lamar flies around Los Angeles talking about his and other minorities' past problems, while still insisting "We gonna be alright".
Listen to Kendrick Lamar's 'Alright' as heard on A Teacher in that superb music video below.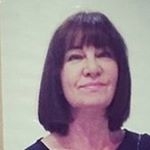 Latest posts by Michelle Topham
(see all)