French artist Kid Francescoli's 'Moon' was featured on the new Netflix series Emily in Paris this week — Emily in Paris, Season 1, Episode 3, "Sexy or Sexist".
The gorgeous electro pop song was heard playing in the episode right after the French class finishes.
And, honestly, I could easily have missed Kid Francescoli's 'Moon', as I couldn't get through more than a couple of episodes of Emily in Paris before giving up on it. (Sorry but, while the series sure is pretty, it just isn't my cup of tea).
But…luckily for me, I loved another song featured in the first episode of Emily in Paris — Kumisolo's 'Ce soir' — a superb track by a Paris-based Japanese singer songwriter who is currently signed to the indie record label Alter K.
That label messaged me on my Instagram account to let me know, if I liked Kumisolo's work, I should definitely check out several of their other artists whose music had also been played on Emily in Paris.
And yes, Kid Francescoli's amazing 'Moon' was among those tracks.
The predominantly instrumental electro pop track, with its few lyrics hummed by Kid Francescoli collaborator Julia Minkin, is a fast happy-sounding track that, let me tell you, is not only a helluva song to listen to but also a kick-ass track to play as loud as you can while speedwalking.
Something I have been doing all over Vienna in the last couple of days. (article continues below…)
Listen to Kumisolo's 'Ce soir' from Emily in Paris, Season 1, Episode 1 — it's fabulous!
But…I do have to point out a comment on the song's YouTube page that I thought described this gorgeous track better than I ever could. So perfectly in fact, that comment bounced around my brain all the time I was furiously moving to the song.
"When the universe ends, this will play in the credits".
Because wouldn't that amazing track just be the perfect accompaniment to the end of this ugly, strange, sad, beautiful, joyful, wonderful, bizarre, crazy, fabulous mess of a ride we are all currently on?
Listen to Kid Francescoli's 'Moon', from his 2017 album Play Me Again, in his official music video for the song below. And yes, it has more than 23 million listens on YouTube. Good for him!
Kid, by the way, is aka Mathieu Hocine, a talented Marseille-based songwriter who has been writing songs since he was a little kid. You can learn more about him both on his Wikipedia page and on his official website.
Emily in Paris is streaming on Netflix.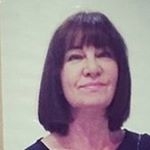 Latest posts by Michelle Topham
(see all)