Japanese singer songwriter Kumisolo's 'Ce Soir' was the fabulously cool French-language song that was heard on the new Netflix drama series Emily in Paris as the protagonist arrives in the French capital and gets driven around it in a taxi — Emily in Paris, Season 1, Episode 1.
The track is from the Paris-based singer songwriter's five-track EP La femme japonaise, which was released in 2013 via Parlophone Music France.
And, after digging online a little bit to find out more information on Kumisolo (no, I wasn't familiar with her either although, now I am, you can guarantee I am following her on Spotify and on Instagram), I discovered this about her….
Kumisolo was born in Chiba Prefecture near Tokyo, but now makes Paris her home.
Kumi's first pop band was called Curly Curl and was founded in Japan, but influenced by both French chanson and the Japanese pop music genre Shibuya Kei.
Eventually, Kumi moved to Paris where she founded the Konki Duet with Zoe Wolf and began a subsequent career collaborating with a wide variety of other Paris-based musicians.
When she left Konki Duet, Kumi decided to change her artist name and became Kumisolo. (Article continued below…)
Listen to Cavale's 'Burst into Flames' from Emily in Paris, Season 1, Episode 10, "Cancel Couture"
Under that moniker, she has released two studio albums — My Love for You is a Cheap Pop Song in 2008 and 2017's Kabuki femme fatale — the last of which seems to be her most recent release.
Kumisolo's 'Ce soir' on Emily in Paris is not the singer's first music licensed for a hit TV/web series, however, as her song 'Ping Pong Machine' also appeared on Jim Carrey's excellent series Kidding back in 2018.
Let's hope then, with these two recent song features, Kumisolo will come to the attention of more TV series' Music Supervisors as her sound is fresh and lovely.
Listen to Kumisolo's 'Ce soir' from Emily in Paris in both the video and music player below. I am also embedding her album Kabuki Femme Fatale below that, as it is quite wonderful too.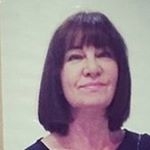 Latest posts by Michelle Topham
(see all)