One of my favorite tracks of the last 50 years is the French-American pop rock band King Harvest's 'Dancing in the Moonlight'.
A mellow song that showed up on last night's episode of the medical drama New Amsterdam — New Amsterdam, Season 4, Episode 2, "We're in This Together".
The track was released by King Harvest way back in 1972, and became a huge hit for the then-America based band.
What many King Harvest fans do not know, however, is 'Dancing in the Moonlight' was actually written by former band member Sherman Kelly for his then-band Boffalongo. A band that released it as their final single.
Several years later, the track was re-recorded for Kelly's new band King Harvest, and became an international hit and a now-classic.
Kelly wrote the track while recovering from an attack by a gang in St. Croix, where he was beaten up and left for dead.
Related: Nappy Roots' 'Good Day' showed up on New Amsterdam this week and it's fabulous
He wrote the song, he explained, because he "envisioned an alternate reality, the dream of a peaceful and joyful celebration of life".
A life that, let's face it, most of us want.
Listen to King Harvest's 'Dancing in the Moonlight' as heard on last night's New Amsterdam, on the Spotify player and in the video below.
It really is one of those songs that has stood the test of time.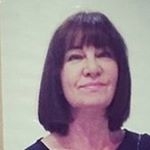 Latest posts by Michelle Topham
(see all)