Listen to King Harvest's 'Dancing in the Moonlight' from The Good Doctor, Season 4, Episode 8
French-American rock band King Harvest's 'Dancing in the Moonlight' showed up on the soundtrack of the medical drama The Good Doctor on Monday night — The Good Doctor, Season 4, Episode 8, "Parenting". (aired on January 25th, 2021)
The song was played as Audrey is telling Claire about having seen a therapist.
And, while King Harvest's 'Dancing in the Moonlight' is more than likely a song you have heard a thousand times, chances are you had no idea who sang it. I know I didn't.
Here then is what you need to know.
The original hit version of 'Dancing in the Moonlight' we know was released as a single by King Harvest in 1972.
The track was a big hit for the Paris, France-based rock band (the band comprised four American expats), eventually making it to the #13 spot on the Billboard Hot 100 chart.
It also peaked at #5 on the Canadian RPM Top Singles chart, and at #39 in Italy.
King Harvest's 'Dancing in the Moonlight' was originally written by band keyboardist Sherman Kelly for his band Boffalongo, and was recorded by them with Kelly singing lead vocals. (continue reading and listen to 'Dancing in the Moonlight' after the other The Good Doctor song promo…)
Listen to Valerie Broussard's 'Hold On to Me' from The Good Doctor, Season 4, Ep. 4
The song didn't gain much traction, however, so when Kelly joined King Harvest, he thought it would be a great fit for the band.
With that band's enormous success with the song, he turned out to be right.
Sadly, however, by the time the song was released, King Harvest had already disbanded and so became a one-hit wonder.
Listen to King Harvest's 'Dancing in the Moonlight' as heard on The Good Doctor last night in the video below.
You can also grab a stream on Spotify.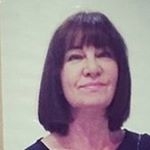 Latest posts by Michelle Topham
(see all)