American indie R&B singer Kirby's 'Loved By You' was that sweet song playing on The Bear this week as Tina is pleased Sydney says she likes her potatoes, and as Marcus is grating citrus zest for his donuts.
The song was self-released by the Memphis native in 2016 as a non-album single, and went on to earn her almost 10 million plays on YouTube, and more than 14 million on Spotify.
'Loved By You' is one of a slew of songs Kirby (aka Kirby Lauryen) has written over the last decade.
Along with writing songs for her own release, Kirby has also co-written songs for luminaries like Kanye West, Paul McCartney, Kelly Rowland, Jennifer Lopez, Brandy, Demi Lovato, Christine Aguilera and John Legend among others.
RELATED: Counting Crows' 'Have You Seen Me Lately?' has definitely been grabbing the attention of fans of The Bear – Listen, and you'll easily hear why
Kirby got her start recording her own music when, after over 300 days of posting an original song on YouTube, she was signed by Roc Records.
In other words, if persistence needed a face, it would have to be Kirby, eh?
Listen to Kirby's 'Loved By You' from The Bear in the video and on the Spotify player.
There is also a lovely live performance Kirby gave of the song you should watch down there as well as, hell, she can certainly hit those high notes!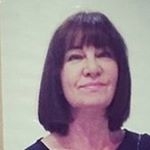 Latest posts by Michelle Topham
(see all)