Electro-pop singer songwriter Krigarè's 'Wild Side' was one of the fabulous songs licensed for play on the soundtrack of the Netflix teen drama series Tiny Pretty Things this month — Tiny Pretty Things, Season 1, Episode 4, "Dance Dance Revolution".
The track is the dance song that was playing during the scene in the common room.
Krigarè's 'Wild Side' is a cool guitar-driven track with a pounding dance beat, an addictive melody and an earworm of a chorus. No wonder then the music supervisor of Tiny Pretty Things grabbed this song for the show.
As for Krigarè, she started off in the music business at the age of just 8-years-old playing backing piano for Kelly Clarkson during the Grammy Awards.
Not a bad introduction to the business, eh?
Since then, however, the singer songwriter has gone off in her own more interesting direction.
Beginning by, rightfully, naming herself Krigarè — the Swedish word for 'warrior' — after surviving two different forms of cancer before the age of 20, she has then carved out a name for herself as an artist whose work is a wonderful addition to a TV show soundtrack.
With the result that her addictive music has already been licensed for use in shows like Light As a Feather, Siesta Key (several times), Teen Mom OG, Elite and Are You The One? as well as for the Blake Lively film All I See Is You. (continue reading and listen to Krigarè's 'Wild Side' after the promo…)
Listen to Andrea Di Giovanni's 'Shame Resurrection' from Tiny Pretty Things, Season 1, Ep. 3
Listen to Krigarè's 'Wild Side' as featured on Tiny Pretty Things in the video and Spotify player, and hear more of her music via her Spotify or Deezer accounts.
Music you can pretty much guarantee will be showing up on many more hit TV/streaming shows in the future.
You can also learn more about Krigarè and her music on the artist's official website.
The first season of Tiny Pretty Things is now streaming on Netflix.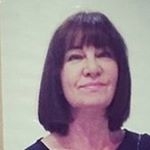 Latest posts by Michelle Topham
(see all)