British singer songwriter rapper and composer Labrinth's version of the classic song 'Ave Maria' was heard at the end of the episode of the just-released Euphoria Special "Trouble Don't Last Always" this week.
The track is one of a huge number of songs and pieces of music Labrinth composed or performed for the soundtrack of the HBO series Euphoria. Compositions that also earned the musician a Primetime Emmy Award for his work.
'Ave Maria' (otherwise known as Hail Mary), of course, is a traditional Christian prayer that has been in use for hundreds of years.
Various versions of the prayer set to music have also been in existence since at least the early 1800s, with the most famous music-wise written by Austrian composer Franz Schubert in 1825.
That version, however, did not include the original 'Ave Maria' prayer until many years after it was first heard when the prayer was added to it. (continue reading and then listen to Labrinth's gorgeous version of 'Ave Maria' after the promo…)
Listen to Moses Sumney's 'Me in 20 Years' from Euphoria, Season 1 Special "Trouble Don't Always Last"
Labrinth's 'Ave Maria' uses that Schubert composition and the almost-traditional lyrics that were slightly changed and then added to Schubert's composition at a later date for this modern version.
You can listen to Labrinth's version of 'Ave Maria' as featured on the Euphoria Special below because, while it is definitely more a rough and ready version of the classic prayer, it is still quite beautiful in its way.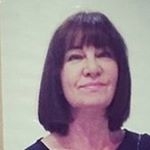 Latest posts by Michelle Topham
(see all)