We haven't had much new music from Lady Gaga in the last three years. Not since her 2014 Cheek to Cheek album with Tony Bennett, and the single 'Til It Happens To You' released last year, which Gaga wrote for the campus rape documentary The Hunting Ground.
But, this week, we got a nice little surprise in the form of a new single from Lady Gaga called 'Perfect Illusion'. The first track from her upcoming new solo album, although with still no news yet as to when said album will actually be released.
And I will say, when you first listen to Gaga's 'Perfect Illusion', give it a fair shot. That's because the first time I heard it, even though I thought her voice was incredible, I hated it. And many other fans are reporting the same.
But it's the second, and subsequent times, that the track really hits you. And then you will end up like me, with it resonating in my head so much I just had to keep playing it.
Listen to Lady Gaga's 'Perfect Illusion' in the video below. I mean, come on, her freaking voice.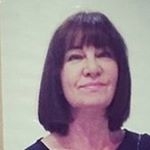 Latest posts by Michelle Topham
(see all)