The 11th and final season of the hit comedy drama series Shameless is now airing on Showtime and, along with the usual crazy antics of the show's characters, it also features stellar music on its soundtrack.
Songs like indie pop duo Layup's 'Get Up and Move', the song that was played on Shameless, Season 11, Episode 3, "Frances Francis Franny Frank" as Debbie thinks they are going to her daughter's school so she grabs snacks.
Layup's upbeat and highly danceable 'Get Up and Move' is from the duo's latest EP — the six-track Layup VII — which was released earlier this year via Blackwatch Records.
As for Layup themselves, the music project is a collaboration between alternative rock singer songwriter and guitarist Chris Henderson and producer, musician and songwriter Chad Copelin.
The pair initially started working together when recording music for Henderson's band Bronze Radio Return.
Layup was eventually formed as a way for the duo to create music that was completely different than what they were doing with their own projects. Releases with songs that were hard to pin down, as they are from all different kinds of genres. (carry on reading and listen to Layup's 'Get Up and Move' after the promo…)
Listen to Dead Sea Empire's 'Bad Idea' from Shameless, Season 10, Episode 9
The collaboration has been so successful for Henderson and Copelin, they have had their songs featured on an astounding number of hit TV shows, including shows like Valor, American Woman, Life Sentence, The Fosters, Teen Mom OG, Teen Mom 2, Elementary, grown-ish and Catfish: The TV Show.
Layup's songs have also been licensed for Shameless many times before 'Get Up and Move' finally hit the show.
Listen to Layup's 'Get Up and Move' as featured on this week's episode of Shameless in the video and music player below.
The last season of Shameless is currently airing on Showtime.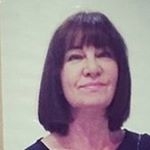 Latest posts by Michelle Topham
(see all)