Canadian folk singer and songwriter Leonard Cohen's 'Avalanche' was featured on the latest episode of the psychological horror series Castle Rock this week — Castle Rock, Season 2, Episode 8, "Dirty". The track was played during the opening of the episode.
'Avalanche' is from Leonard Cohen's third studio album Songs of Love and Hate, which was released via Columbia Records in 1971.
'Avalanche' featured Cohen's typical morose lyrics:
Well I stepped into an avalanche
It covered up my soul
When I am not this hunchback that you see
I sleep beneath the golden hill
You who wish to conquer pain
You must learn, learn to serve me well

You strike my side by accident
As you go down for your gold
The track is also accompanied by Cohen's iconic classical guitar, and the unique way he plays it.
Songs of Love and Hate charted in 7 countries, including the U.S., the United Kingdom and Canada. It hit the #4 spot on the UK Albums chart and #2 in the Netherlands. It was also certified Gold in Canada.
Cohen himself said in later years he had never liked the album. He thought it was over-produced, and not the music he liked to create.
Listen to Leonard Cohen's 'Avalanche' from Castle Rock in the video below. You can also hear his Songs of Love and Hate album in the Spotify widget below that.
As for Castle Rock, the second season is still critically acclaimed and rated high by viewers. Chances are then the series will be renewed for a third season.
Don't Miss:  Carly Simon's iconic song 'Let the River Run' featured on Castle Rock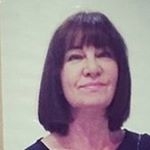 Latest posts by Michelle Topham
(see all)