Lindsey Buckingham and Stevie Nick's 'Landslide' was played on the new season of the crime drama series The Blacklist last night — The Blacklist, Season 8, Episode 1, "Roanoke".
The song was heard at the end of the episode, and is a track that is instantly recognizable as a Fleetwood Mac release by half of the planet nowadays it seems. The song is that iconic.
In fact, if you were to talk about Lindsey Buckingham or Stevie Nicks and their music, one of the first songs that would probably come up in a conversation would be 'Landslide', as it has become one of their most recognized releases.
The song was written by Stevie Nicks and first appeared on Fleetwood Mac's self-titled 10th studio album. It was the first Fleetwood Mac album Nicks and then-boyfriend Lindsey Buckingham performed on soon after joining the iconic band.
'Landslide' has sold well over 1.5 million units since its release as a single.
The song also made it to #51 on the Hot 100 chart in the U.S. and to #10 on the Adult Contemporary chart. It was also certified Gold in both the United States and the UK.
Since its initial release, 'Landslide' has appeared on two other Fleetwood Mac albums. (article continues below…)
It has also been covered by bands like The Smashing Pumpkins, who released an acoustic version of the track, The Chicks (previously known as The Dixie Chicks) and The Japanese House.
Listen to Lindsey Buckingham and Stevie Nicks' 'Landslide' as featured on The Blacklist, Season 8 in both the track's official music video, which is a live performance by Buckingham and Nicks,  and on the Fleetwood Mac album in the Spotify widget below that.
Season 8 of The Blacklist is airing on NBC.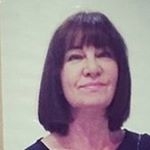 Latest posts by Michelle Topham
(see all)