The American rock band LIVE's 'Lightning Crashes' was played on the second episode of the Australian comedy drama Deadloch this week — and hell, I had forgotten just how absolutely superb that track was as I hadn't listened to it in years.
Apparently, the music supervisors responsible for the soundtrack of Deadloch were also similarly in love with the track as LIVE's 'Lightning Crashes' was heard several times during the episode.
First, Vanessa sings the song at the funeral, then it shows up again as the mourners are at the wake, and then for the third time as Phil asks Vanessa to stop playing the track.
'Lightning Crashes' was one of LIVE's biggest hits
LIVE's 'Lightning Crashes' came out in late 1994 as the third single from their third studio album Throwing Copper.
The track soon became a huge hit for the indie rock band, charting at #1 on both the U.S. Mainstream Rock and the Alternative Airplay charts.
It also hit #6 on the Mainstream Top 40, and #12 on the Billboard Radio Songs chart as well as ranking high up charts in five other countries, including Canada.
The music video for 'Lightning Crashes' also became a fan favorite, as it takes place in a hospital where an older woman is dying while a baby is being born, illustrating the idea that life never dies, it just transforms into something else.
Almost 30 years since the track was released, it is still a big hit with fans with more than 173 million plays on Spotify and heading towards 90 million on YouTube.
Listen to LIVE's 'Lightning Crashes' as heard on the extremely funny and beautifully written Deadloch in that video, and on the Spotify widget.
The first three episodes of Deadloch are now streaming on Amazon Prime Video, with the rest being released once a week for the next five weeks.
RELATED: Deadloch includes some stellar music on its soundtrack, including the choir version of 'I Touch Myself'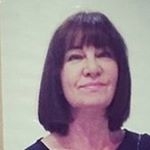 Latest posts by Michelle Topham
(see all)