British Indie pop band London Grammar's 'All My Love' was that beautiful song playing in the ending ambulance scene during last night's sad episode of Station 19 — Station 19, Season 5, Episode 5, "Things We Lost in the Fire".
The song is a slow, sad ballad with lyrics that were the perfect illustration of that highly emotional scene as Dean Miller dies.
Oh darling, I see all of your color
Drain from you
Oh darling, I feel off your energy
As it starts to fade from you
Advertising
The song is the ninth track on the British pop band's 12-track third studio album Californian Soil, which was released earlier this year on the Ministry of Sound record label.
'All My Love' also has a video of a gorgeous live version of the track out, which was uploaded to YouTube in April.
Related: Listen to Daniel Wilson's 'Near Me' from Station 19's devastating episode last night
Soon after release, London Grammar's album Californian Soil charted at #1 in five countries, including Scotland, the United Kingdom and Australia.
In the United States, Californian Soil also charted at #50 on the Billboard Current Album Sales chart.
Advertising
Listen to London Grammar's 'All My Love' from Station 19 in that video of that lovely live performance below, as well as on the British band's Californian Soil album.
The latest season of the Seattle-based action drama Station 19 is now streaming via ABC.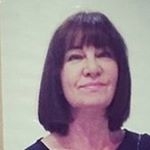 Latest posts by Michelle Topham
(see all)