American indie Baroque pop, folk rock band Lord Huron's 'Meet Me In The City' was heard on Titans last night — Titans, Season 3, Episode 10, "Troubled Water".
The episode aired on September 30, 2021.
The song began to play as Barbara is arrested, and as we see Gotham with 'No Hope' graffitied on its walls, and the city then slowly descending into chaos.
The slow, mellow 'Meet Me In The City', which definitely has a funky western feel to it due to that cool bassline, set the right tone for that depressing Titans scene.
Lord Huron's 'Meet Me In The City' is from the Los Angeles-based band's 16-track fourth studio album Long Lost, which was released earlier this year via the Republic Records label.
An album that was a 1,2,3 punch for Lord Huron, hitting the #1 spot on Billboard's U.S. Folk Albums chart, #2 on the Top Alternative Albums chart and #3 on the Top Rock Albums chart.
Long Lost also charted in Scotland and Switzerland, as well as being extremely well-received by music critics.
Listen to Lord Huron's 'Meet Me In The City' as heard on Titans yesterday in the video, and on the band's latest album down below.
Interestingly too, the band's 'Meet Me In The Woods' showed up earlier in this Titans season.
Kinda cool, eh?
Season 3 of Titans is currently airing on HBO Max.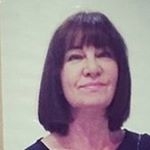 Latest posts by Michelle Topham
(see all)