Sometimes you hear a snippet of a song and immediately have to rush online to find it. Such was the case when I first heard British rapper M.I.A.'s 'Borders' on the trailer for the new Netflix movie The Old Guard this week.
The superb M.I.A. track 'Borders' was played on The Old Guard trailer as Nile is being introduced to the group, and as Andy is telling her they have "an extremely rare skill set" as they are "very hard to kill".
The track continues playing as Nile is being trained right through to the end of the trailer.
M.I.A.'s 'Borders' is an incredibly cool song, both musically and lyrically, as it adds an atmosphere of enormous power and drama to the trailer soundtrack.
So much so, by the time you have watched the trailer just once, The Old Guard is very likely to be immediately added to your watch list.
'Borders' also came with a stunning music video featuring M.I.A. standing in front of a fence full of black and brown men climbing to freedom from human rights abuses and tyranny, on a boat full of dark skinned refugees, and standing in the middle of a lake as boats full of refugees sail around her.
She deliberately chose only black and brown-skinned men to represent the refugees she is highlighting, as these are the people so many westerners seem to fear the most when it comes to refugees entering their countries in search of a better life.
M.I.A., aka Maya Arulpragasam, was a refugee herself as she, her mother and her siblings fled Sri Lanka when she was just nine years old.
She and her family are Sri Lankan Tamils, a group that were targeted in the Sri Lankan civil war with tens of thousands ultimately being murdered, and a group that are still targeted today by the Sri Lankan Military, which is why her family left.,
Arulpragasam knows then what it is like arriving in a new country not feeling like you belong, and having the people already living there making sure you know that.
M.I.A.'s 'Borders' is from the rap singer's fifth studio album AIM, which while it was not as successful as her previous albums due to critics and fans feeling it lacked focus, it still made it to the #1 spot on the U.S. Top Dance/Electronic Albums chart and also appeared on the charts in 11 other countries.
Listen to M.I.A.'s 'Borders' from The Old Guard in the official music video below.
The Old Guard, which stars Charlize Theron, KiKi Layne, Matthias Schoenaerts, Marwan Kenzari and Chiwetel Ejiofor is a superb superhero film and is currently streaming on Netflix.
You can watch the film's trailer below too.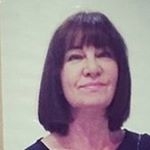 Latest posts by Michelle Topham
(see all)