'Double Bubble Trouble' is the first of several cool songs on The Marvels soundtrack
British rapper and record producer M.I.A.'s 'Double Bubble Trouble' is the first song played on the soundtrack of the latest Marvel Comics superhero film The Marvels, which releases in the U.S. tomorrow.
The song was heard right at the beginning of the film as we see Kamala (played by Iman Vellani) in her room drawing something as music plays in the background.
Advertising
She cranks the song's volume while we hear her mother asking if she is doing her homework.
The camera then pans to her drawing superhero comics.
M.I.A.'s 'Double Bubble Trouble' is an older track from the British rapper
While the song is used on the new Marvel film, it is actually a track from the British musician that is more than 10 years old, having been first released as a promotional track for an upcoming album in 2013 in just two countries — the Netherlands and Sweden.
That album was M.I.A.'s fourth studio album Matangi, which came out in May, 2014.
'Double Bubble Trouble' was eventually released again as the fifth and last single from the album, and went on to become a minor success on music charts in France and the United States.
Advertising
M.I.A.'s 'Double Bubble Trouble' also came with a music video that was directed by the rapper, but one that may not have ever seen the light of day if she hadn't tweeted that her music label was blocking its release with some charges of potential censorship also being made.
Fans were so outraged, Universal Music Group had no choice but to release it.
Listen to M.I.A.'s 'Double Bubble Trouble' as heard during the opening scenes of the new film The Marvels this week in that video, and on the rapper's Matangi album on Spotify where it has earned more than 20 million streams.
The Marvels stars Brie Larson as Carol Danvers, Teyonah Parris as Monica Rambeau, and the aforementioned Iman Vellani as Kamala Khan.
The film premiered in Vegas earlier in the week, and is set to hit movie theaters nationwide tomorrow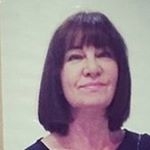 Latest posts by Michelle Topham
(see all)