That fun, incredibly upbeat song that played on the Fox procedural drama 9-1-1: Lone Star last night  — 9-1-1: Lone Star, Season 3, Episode 7, "Red vs Blue"– was, of course, the same song many of us grew up hearing and loving — 'Mah Na Mah Na' from the massively popular kids' show The Muppets .
The track played on last night's 9-1-1: Lone Star is the remastered version of the song from the 2011 musical film The Muppets, and is still as happy-sounding as it always was.

Interestingly, the original version of the song was composed by Italian composer Piero Umiliani for a film called Sweden: Heaven and Hell.
Related: That fabulous classic pop track 'Build Me Up, Buttercup' showed up on 9-1-1: Lone Star last night — Listen, it's so cool
The song became a massive international hit, though, after it was used on The Benny Hill Show in the UK and, of course, on The Muppets in the United States.
In slightly different version on both shows.
Listen to 'Mah Na Mah Na' from 9-1-1: Lone Star below, because didn't that add a cool, fun vibe to last night's episode?
And, of course, watch 9-1-1: Lone Star every Monday on Fox.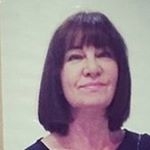 Latest posts by Michelle Topham
(see all)