American country pop singer Maren Morris's 'The Bones' was featured on the latest episode of 9-1-1 this week — 9-1-1, Season 3, Episode 17, "Powerless" (aired on 4th May, 2020).
The track was played as we see Michael and Bobby knock down the fireplace, as Mae's prom pictures are taken, as Josh agrees to make a statement to the court about Greg's sentencing and as Howie cannot believe Hen is alive.
'The Bones' is the second single from Morris's Girl, the singer's sophomore studio album which was released in May, 2019. Weeks after release, the track hit the top spot on the Country Airplay Chart and on the Hot Country Songs chart in the U.S.
It was eventually certified Gold in the United States and Platinum in Canada.
And while Maren Morris's original version of 'The Bones' is a memorable and quite catchy country pop song in its own right, the singer also released a second version with Irish singer Hozier at the end of 2019.
That version was much more raw and much more powerful in its emotions. You can check out both versions of the hit song in their respective music videos below.
As for 9-1-1, the popular procedural drama series is finishing up its third season with the final episode due to air next week (May 11th, 2020). It has already been greenlit for its fourth season, however, so fans have a slew of new episodes to look forward to later in the year.
Related reading and listening: Portugal the Man's 'Feel It Still' was a welcome addition to an earlier Season 3 episode of 9-1-1 — Listen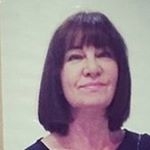 Latest posts by Michelle Topham
(see all)