American industrial rock band Marilyn Manson's 'I Put A Spell On You' was one of the songs played on the soundtrack of Lovecraft Country this week — Lovecraft Country, Season 1, Episode 4, "A History of Violence".
The track is from Marilyn Manson's debut EP Smells Like Children.
Released in 1995, via Interscope Records and the Nothing record label, 'I Put A Spell On You' is one of three cover songs of iconic tracks that appeared on the album.
The original release of the song was Screamin' Jay Hawkins back in 1956. Marilyn Manson's version of the song is just one of many covers that have been released over the years since, but definitely one of the best.
Interestingly, especially as the song has been featured on numerous hit TV shows and movies in the last few years, the band's EP Smells Like Children and most of the songs on it were originally called 'lame covers' or 'trash' by critics, most of whom detested the EP.
The EP was even talked about by two at-the-time influential politicians — Senator Joseph Lieberman and then Secretary of Education William Bennett — as examples of the music industry corrupting children during their campaign meant to censor the music American musicians were 'allowed' to release.
Of course, that campaign like most censorship campaigns targeting the music industry ultimately went nowhere, and Marilyn Manson's Smells Like Children is now often thought of as featuring some of the band's most interesting work.
Listen to Marilyn Manson's 'I Put A Spell On You' from the Lovecraft Country soundtrack in the video and music player below. You can also hear their debut EP Smells Like Children in its entirety down there too.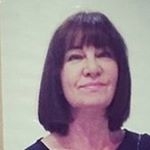 Latest posts by Michelle Topham
(see all)