American hip hop singer and rapper Mase's 'Feel So Good' was played on the soundtrack of this week's episode of Ms. Marvel — Ms. Marvel, Season 1, Episode 2, "Crushed".
The track was heard at the beginning of the episode as Kamala is walking through the school.
Mase's 'Feel So Good' was the hip hop artist's debut single from his first album Harlem World.
The song was released in late 1997 and became a big hit for the then new artist, peaking at #1 on the U.S. Hot Rap Songs chart, as well as at #5 on the Billboard Hot 100 chart.
It also charted on three other charts in the U.S., at #10 on the UK Singles chart and hit #1 on the Canadian RPM Dance Chart.
Not bad for the artist's first outing, eh?
RELATED: Wallows' 'I Don't Want to Talk' showed up on Ms. Marvel, and it's so damned cool
Mase's 'Feel So Good' also has a cool music video featuring the artist driving around the city with actor and comedian Chris Tucker and the song's producer Sean "Puffy" Combs.
Listen to Mase's 'Feel So Good' from last night's Ms. Marvel in that music video, and on his Harlem World album.
Twenty five years after its release, and it's still a banger.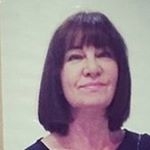 Latest posts by Michelle Topham
(see all)