While 'American Horror Story' has featured some amazing music in the past, I think you'd have to watch a lot of episodes to find the same caliber of music that was featured on 'American Horror Story' on January 13th (Season 5, Episode 12 – "Be Our Guest"). Not only did we get to hear Peter Murphy's 'Cuts You Up' and Marianne Faithfull's 'The Ballad of Lucy Jordan', but Mazzy Star's 'Fade Into You' also made an appearance.
'Fade Into You' is from Mazzy Star's album So Tonight That I Might See, released back in 1994. It was Mazzy Star's most successful album, with 'Fade Into You' becoming the iconic song the alternative duo will always be remembered for.
But, before you get all melancholy about artists that used to be together, Mazzy Star is still creating music today, 22 years after that album was released. Their last album, Seasons Of Your Day, came out in 2013, with their latest track released at the end of 2014. Let's hope we get more new music from them this year.
While we're waiting, listen to Mazzy Star's 'Fade Into You' with the official video below. A bit like a perfect embrace, isn't it?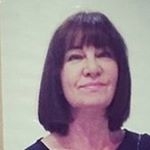 Latest posts by Michelle Topham
(see all)