The superb French-Algerian rapper Médine's 'Double audition' feat Brav showed up on the soundtrack of the new season of the Prime Video superhero series The Boys this week — The Boys, Season 2, Episode 1, "The Big Ride".
A nice surprise, considering you don't always expect a rap song in French to show up on a hit American TV show.
The French-language track was played on the show after we see Hughie watch the Starlight and Homelander interview.
Médine's powerful 'Double audition' is the third track from his album Protest Song. which was released in 2013 via the Paris-based indie label Because Music.
A Muslim born in France, Médine grew up in a country where discrimination against Muslims is very real.
His songs, therefore, are often about discrimination against immigrants and Muslims, and about how even Muslims born in many Western countries will never be treated like non-Muslims of the same nationality.
Lyrics like these in Médine's 'Double audition':
You hear the war against the planet
I hear the drones controlled by the net
You hear terrorism at your window
I hear the torturer who gave birth to him
I hear their absent calls
I hear the UN and its latency
I hear the world pretending
I hear the white phosphorus bombs falling
There's something like that is wrong
When we build walls rather than bridges
Must we do like the three monkeys
Hear nothing, see nothing and say nothing!
Listen to Médine's 'Double audition' feat Brav in the video below, and his album Protest Song in its entirety in the Spotify widget below that.
And, if you are sick of the discrimination, harassment and abuse so many non-whites/non-Christians receive in countries around the world, follow him on both his Spotify channel and on YouTube.
Médine has a strong voice, creates powerful music and he has something important to say.
As for The Boys, the first couple of episodes of Season 2 are now streaming on Amazon's Prime Video.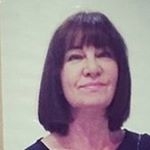 Latest posts by Michelle Topham
(see all)