The new season of the hit Netflix series Black Mirror is now streaming with, like always, each episode seemingly stranger than the next.
One of my favorites is the story of "Loch Henry" — Black Mirror, Season 6, Episode 2 — in which documentary filmmaker Davis and his girlfriend Pia head to Scotland to visit his mother.
While there, the couple decide to film the story of local mass murderer Iain Adair.
The creepy episode has several cool songs on its soundtrack, including American folk pop singer Melanie's 'People in the Front Row'.
That track was the song playing in "Loch Henry" for an extended period of time as Davis and Pia are traveling around Davis' home town taking video for their film, and then back at the house editing their documentary.
Melanie's 'People in the Front Row' was the last track on the singer's sixth studio album Garden in the City, which came out in November, 1971.
The album was not a massive hit for the American singer, although it did hit #19 on the UK Albums chart and #38 on the Australian Albums chart.
In the U.S., Garden in the City peaked at #115 on the Billboard 200 chart, and at #24 on the US Cash Box Chart.
Melanie's 'People in the Front Row' is one of the singer's most often forgotten songs but, in my opinion, it is one of her best — both for her phenomenal all-natural vocals and for the upbeat nature of the song.
Listen to Melanie's 'People in the Front Row' as played on the new season of Black Mirror in the video, and on Spotify.
RELATED: KC and the Sunshine Band's 'Give It Up' was that cool song playing at the beginning of Black Mirror's "Loch Henry" episode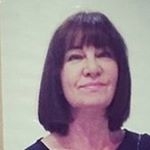 Latest posts by Michelle Topham
(see all)