While Stranger Things Season 4 is an even bigger dumpster fire than Season 3 (so much so, I fast forwarded through most of it as it descended into utter unbelievable dross), just like much of the hit show, the last two episodes of Season 4 did come with some stellar music on their soundtracks.
Including Metallica's 'Master of Puppets', which played during those bizarre scenes where Eddie is playing the guitar, and Max is being chased through the Creel house by Vecna. (Yawn)
Metallica's 'Master of Puppets' was the one and only single released from the band's same-titled album, which came out in mid-1986 on the Elektra record label.
Interestingly, the song was recorded in Denmark, with the band's lead singer James Hetfield, who wrote the song along with the other Metallica members, explaining the lyrics are about drugs.
How drugs fool you into thinking you are in control of what you do when, in reality, the drugs (the puppet master) is controlling you.
RELATED: Listen to the cool remix of Journey's 'Separate Ways' as played on Stranger Things
Metallica's 'Master of Puppets' did not chart, but was eventually certified Gold in Italy and Platinum in the United Kingdom.
Since its release, the song has been named one of the best heavy metal songs ever released.
Listen to Metallica's 'Master of Puppets' on the band's album of the same name, and in the video.
You'll also find more superb songs from Stranger Things on Leo Sigh.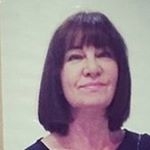 Latest posts by Michelle Topham
(see all)