American recording artist and producer Mikky Ekko's 'Stay' was featured on the new episode of the FX on Hulu drama series A Teacher last night — A Teacher, Season 1, Episode 5.
The track was played during the montage of Claire and Eric on their secret trip at the ranch and then, once Claire has gone back to her husband, as Eric is eating his birthday cake at home by himself.
Mikky Ekko's 'Stay' was written by Ekko in collaboration with English songwriter Justin Parker. The track was recorded by Rihanna and featured guest vocals by Ekko.
The song was an enormous hit for Rihanna, being certified Platinum or Gold in 10 countries, including the U.S. and the United Kingdom. It also made it to the #1 spot on the singles charts in six countries and charted high in over 20 others.
Ekko also recorded a demo version of the song himself, which he then included on his 2015 debut studio album Time. A version that, to me, was much better than the one eventually recorded by Rihanna, as it is much more raw and a sadder, stronger offering emotionally.
His album Time was recorded at the instigation of RCA Records who wanted to capitalize on Rihanna's success with 'Stay'. (article continues below…)
Listen to LCD Soundsystem's 'oh baby' from A Teacher, Season 1, Episode 1
Mikky Ekko, aka John Stephen Sudduth, has released a sophomore album since then along with two more EPs, to bring his EP total up to six.
As for A Teacher, the FX on Hulu series stars Kate Mara and Nick Robinson, with its 10-episode first season ending on December 29th.
The series has received generally favorable reviews, although most reviewers believe the way the relationship between an older teacher and a teenage student was dealt with was in a much more simplistic than it should have been.
You can listen to Mikky Ekko's 'Stay' as played on A Teacher in the video and in the Spotify player below. You can watch A Teacher on FX on Hulu.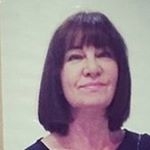 Latest posts by Michelle Topham
(see all)