Costa Rican pop singer songwriter MishCatt's 'PAVO' was played on the latest episode of the Ewan McGregor/Charley Boorman series Long Way Up last night — Long Way Up, Season 1, Episode 10, "Nicaragua, Honduras, Guatemala & Mexico".
The track was a perfect choice, considering it was heard on Long Way Up as Ewan and Charlie are on the road in Costa Rica. (I love that the Music Supervisor chose so many songs from local artists most people may not be familiar with for the soundtrack).
MishCatt's 'PAVO' is the second track from her 5-track EP The Real Pavo, which was released in 2020 via the Swedish music distribution service Amuse.
'PAVO' also came with an official music video in which MishCatt is enjoying a cup of coffee until she happens to look out of the window and sees a mysterious leotard-clad woman dancing in the alley.
As the woman's hips gyrate in time to the music, she sends a triangular ray of pulsating neon light towards MishCatt, who soon finds herself being forced to rush outside and dance down the street as well.
Soon she has passed the neon light onto half the people in her neighborhood, who are all soon dancing. (article continues below…)
Listen to Circa Waves 'Motorcade' from Long Way Up, Season 1, Episode 5, "Atacama Desert"
Listen to MishCatt's 'PAVO' as played on Long Way Up in that music video below. It is a cool upbeat track that really does make you want to dance. You can also hear her latest EP The Real Pavo in full below that.
Ewan McGregor and Charlie Boorman's Long Way Up is currently streaming on Apple TV +.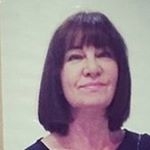 Latest posts by Michelle Topham
(see all)