The rocking song that wrapped up an excellent episode of the historic drama Dickinson last night is indie pop band MisterWives' 'the end' — a track that was featured on Dickinson, Season 2, Episode 4, "The Daisy follows...".
An episode title taken from Emily Dickinson's poem "The Daisy Follows Soft The Sun", and an episode that had our favorite poet struggling with writers' block for the first time.
MisterWives' 'the end' was the cool, upbeat song playing at the end of the episode right after Lavinia tells her parents she may not want to get married, and Emily's mother says to her husband "These children will be the death of me".
'the end' is from the New York City-based indie pop band's five-track EP mini bloom, which was released in 2019 via the Fueled by Ramen label.
MisterWives itself was founded in 2012, and currently comprises lead vocalist Mandy Lee, percussionist Etienne Bowler, bass guitarist William Hehir, guitarist Marc Campbell, saxophonist Mike Murphy and multi-instrumentalist Jesse Blum.
The band was interestingly started because lead singer Lee couldn't find an 80s cover band for a party she was throwing, so she founded her own band instead.
In the last more than eight years since that night, MisterWives has released several successful singles, three EPs and three studio albums.
Related: Overcoats' 'The Fool' was that cool song played on Dickinson this week
Their latest album Superbloom hit stores last July, and eventually made it to #78 on the Billboard Album Sales chart.
Listen to MisterWives' 'the end' as played on Dickinson in the song's official music video, and on the band's EP below.
And, if you are interested in Emily Dickinson's 'The Daisy Follows Soft The Sun", which the title of this week's Dickinson episode referenced, there is a lovely reading of the poem down there as well.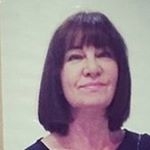 Latest posts by Michelle Topham
(see all)