The British poet and musician Molly Drake's 'I Remember' was the sad, sweet song played over the end credits of Ted Lasso last night — Ted Lasso, Season 2, Episode 10, "No Weddings and a Funeral".
The song is sung from the perspective of a woman who remembers all the lovely things of a day with her lover, while he remembers the annoying or bad things.
Showing we all have different perspectives of events, even if we all often think we see the same things in the same circumstances. And proving, while one of us may be 'in love' the other one is sometimes not.
Sadly, Molly Drake's 'I Remember', nor any of her other poems or songs, were ever published in her life time.
Instead, they began to be released after Molly's son, the English musician Nick Drake, died at the age of just 26 years old and public interest in his music grew.
For Molly, the last few years of her life were tinged with a terrible sadness. Losing her young son to what is thought was probably suicide, and then losing her husband 14 years later.
Molly Drake herself died at the age of 77 in 1993, five years after her husband and almost 20 years after her son.
She was buried next to her husband and son, with her gravestone featuring lyrics from one of her son Nick's songs — From The Morning —  "And now we rise, and we are everywhere".
Molly Drake's 'I Remember' was recorded by Molly and her husband in the 1950s in their family home, and was released on a 2011 album simply called Molly Drake with other songs recorded at the same time.
The song, along with 24 other tracks, was re-released on the album The Tide's Magnificence: Songs and Poems of Molly Drake in 2017.
Listen to Molly Drake's lovely 'I Remember' as heard on last night's Ted Lasso on that albu, and on the video down below. It really is the sound of a bygone era.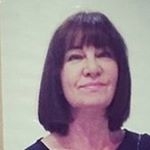 Latest posts by Michelle Topham
(see all)