Irish singer songwriter Moncrieff's 'Warm' was that gorgeous song heard on The Good Doctor last night — The Good Doctor, Season 6, Episode 1, "Afterparty".
The song was heard during the montage as Lim survives, the hospital lockdown ends, Andrews visits Dalisay and Shaun arrives to see Lea.
Moncrieff's utterly beautiful 'Warm' was released as a single in January, 2022 via the Energie label.
The song is the title track of his six-track debut EP, which arrived at the same time.
The Irish singer himself is a relative newcomer to the British music scene, but gained attention quickly when Elton John gave his debut single 'Symptoms' a play on his Rocket Hour radio show via Beats 1 radio.
Not a bad start to what is likely to become an impressive music career, eh?
Listen to Moncrieff's 'Warm' as heard on The Good Doctor in the song's music video, and on his Warm EP.
The video is simple but striking, as it features the singer and a woman driving in a car and singing along to the song.
Shot from behind, so you can see the road rushing to meet them more than you can them, it really is a superb example of how a small budget can still create something powerful.
RELATED: Robert Plant and Alison Krauss' 'The Price of Love' was that pretty song playing at the beginning of last night's The Good Doctor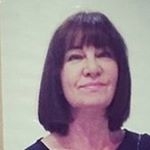 Latest posts by Michelle Topham
(see all)