The final season of the dark fantasy series Supernatural is continuing its usual path with the use of a stand-out song that really seems to encompass everything you feel about this show and its characters.
This week it was Mozaik & Viegas' 'But Magic' from Supernatural, Season 15, Episode 17, "Unity" and was played as Dean (Jensen Ackles) and Jack (Alexander Calvert) head out on the road so that Jack can finish one final ritual in his attempt to beat Chuck.
'But Magic' is a pounding electronic club track that superbly fit the driving rain, as well as the mood in that car as Jack's destiny comes ever closer to him.
Mozaik & Viegas' 'But Magic' is an indie track that was released in June, 2018 via the GrooveSeed Records label.
As for Supernatural, one of the longest-running dark fantasy series ever to grace our TV screens, it is now in its final season. (article continues below…)
Listen to Louden Swain's 'Pop Tart Heart' from Supernatural, Season 15, Episode 12
With just three more episodes to go, will we get our happy ending or will the director decide to leave us on the type of cliffhanger we have all but become accustomed to?
With the final episode of the final season of Supernatural heading our way on November 19th, 2020, along with a special — The Long Road Home — that will be airing previous to it, we don't have much longer to wait.
Although, if you are like me, you might want to put off having to finally say good-bye to Sam and Dean as long as you can.
Listen to Mozaik & Viegas' 'But Magic' in the video below. (And no, the track is sadly not available on Spotify).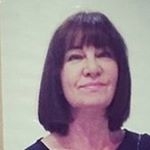 Latest posts by Michelle Topham
(see all)