The British glam rock band Mud's 'Dyna-mite' was that fun song playing at the end of last night's episode of Doom Patrol — Doom Patrol, Season 4, Episode 6, "Hope Patrol".
The track began playing as the Butt gets defrosted and leaves the refrigerator, and then escapes out into the world.
Nope, things definitely don't look so great in the future for our guys, eh? As along with Immortus they now have the Butt and the coming Buttpocalypse to defeat. Yikes!
Mud's 'Dyna-mite', by the way, was one of the rock band's biggest hits.
It was released by the band in late 1973 on the RAK record label after it was initially given to another British glam rock band The Sweet.
They weren't interested in recording the track, however, so Mud picked it up and it quickly catapulted to #4 in the United Kingdom and then stayed in the Top 10 for five weeks, as well as to #1 in the Netherlands, #2 in Belgium, and #37 in then-West Germany.
The track was eventually certified Silver in the UK, and went on to become one of Mud's most well-known and most enduring songs. It was also one of three Top 20 songs the band released that year.
Mud was founded in 1966 and stayed together until 1979, when the band briefly broke up.
But, back together a year later, and Mud is still together more than 40 years later although, sadly, none of the four original members are part of the current day line-up.
Listen to Mud's 'Dyna-mite' as heard at the ending of last night's Doom Patrol on the band's A's, B's and Rarities album, and in the live performance video of the track.
RELATED: AC/DC's 'Problem Child' was that cool track playing on Doom Patrol, Season 4, Ep. 4 a couple of weeks ago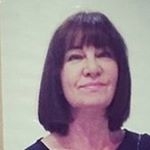 Latest posts by Michelle Topham
(see all)