That fabulous club track from MYBADD and Sam Gray 'Sugar' showed up on the final season of Kipo and the Age of Wonderbeasts this week — Kipo and the Age of Wonderbeasts, Season 3, Episode 5, "Song ReMix".
And wow, wasn't that just the perfect song for that scene, as Song is talking to the Queen Bee in 'bee', and then as she and the gang realize they are going to have to dance or the Queen won't agree to let Kipo go.
As that really is a song you can't help but dance to, but especially when your main goal is to impress a Queen.
And hey, it definitely wasn't the fault of 'Sugar' that Kipo, Lio, Song and Wolf's dancing wasn't quite as impressive as that superb club track.
Listen to March in Arms' 'Ashes' from Kipo and the Age of Wonderbeasts soundtrack
Producer turned artist MYBADD and Sam Gray's 'Sugar was released in 2019 via indie record label Humble Angel Dance Records.
Listen to it below in both the video and the Spotify player.
Don't forget too, all three seasons of Kipo and the Wonderbeasts are now streaming on Netflix. You can check out the trailer for season 3 below.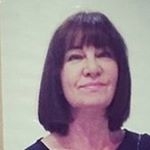 Latest posts by Michelle Topham
(see all)