Italian-English electro pop singer songwriter Nahaze has had two songs featured on the soundtrack of the third and final season of the Netflix drama Baby this month — Baby, Season 3, Episode 6, "Oltre l'acquario".
Those two tracks were Nahaze's 'Freak' and 'Control'. Both songs have just been released via Warner Music Italy.
Nahaze is a relatively unknown Italian artist but, with talent like this, she is not likely to stay little known for long.
The singer has been most active since 2019 and currently has eight singles out, two of which were released as collabs with Achille Lauro and Free Monkeys.
She cites Rihanna, Kanye West and Travis Scott as influences in the powerful electro pop music she creates.
Listen to Yakamoto's Kotzuga's 'She Said' from Baby, Season 3, Episode 6, "Oltre l'acquario"
Nahaze's father is Italian and her mother is British. Her artist name is a combination of both her first and her last names — Nathalie Hazel.
Listen to Nahaze's 'Freak' and 'Control' in the videos and Spotify players below, and it is easy to see why the Music Supervisor of Baby featured her songs twice in one episode of the show.
They're damn good songs!
'Freak' also has a cool visual art video to go with it featuring the singer dancing around in front of a giant fan waving a baseball bat.
The third and last season of Baby is currently available for streaming on Netflix worldwide.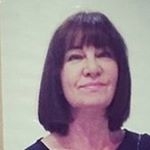 Latest posts by Michelle Topham
(see all)