Italian composer and musician Yakamoto Kotzuga's 'She Said' made a re-appearance on the Netflix drama Baby this week — Baby, Season 3, Episode 6, "Oltre l'acquario".
It was one of two tracks the Venice native had featured on that episode of Baby, and one of a slew of his songs used on all three seasons of the hit teen drama.
It is also the second time this particular track has been played on the series, as it also showed up on Season 1, Episode 6.
Yakamoto Kotzuga's 'She Said' is from his 2018 album Slowly Fading, and is part instrumental part vocal and massively hypnotic track.
It is a track you are drawn to due to its powerful, repetitive melody and its mysterious, breathy vocals.
Baby is currently streaming on Netflix.
Listen to Yakamoto Kotzuga's 'All These Things I Used To Have' from Baby, Season 3, Ep. 6
Yakamoto Kotzuga, real name Giacomo Mazzucato, is an Italian artist who always seems to work on a wide variety of projects.
From composing music for hit TV series and movies to providing soundtrack for Vogue's coverage of Paris Fashion Week and music for soundtracks and commercials, he does not seem to allow himself time for his work to ever become stale.
The composer also loves to be influenced by many different types of music, hence why he often collaborates with non-Italian musicians.
Listen to Yakamoto Kotzuga's 'She Said' as featured on the final season of Baby in both the video and on his studio album, and keep an ear out for many of his other gorgeous works sprinkled throughout the drama series.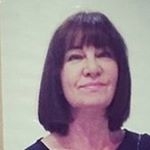 Latest posts by Michelle Topham
(see all)