American electronic band Neon Indian's 'Polish Girl' was featured on the latest episode of the drama series  A Teacher last night — A Teacher, Season 1, Episode 8, which aired on December 15th, 2020.
The upbeat track belied the disappointment of the scene it was heard playing in — Claire trying to get a job at a clothing store, but then being recognized by a parent who the shouts that she is a sexual predator. A scene in an episode that showed just how far Claire's life had fallen, and just how her excuse of having lived a boring childhood did not excuse her adult behavior.
Neon Indian's 'Polish Girl' is from the Texas band's sophomore studio album Era Extraña.
Released in 2011 via Static Tongues and the Mom + Pop music labels,Era Extraña (which means Strange Era) became the band's first to chart on the Billboard 200 chart — this time at #74.
It also charted on four other American charts, U.S. Independent Albums, U.S. Top Alternative Albums, U.S. Top Rock Albums and at its highest position at #4 on the Top Dance/Electronic Albums chart.
The album was given favorable reviews by most critics and appeared on several end of the year Best Of…lists. (continue reading and listen to Neon Indian's 'Polish Girl' below…)
Listen to Hucci's 'Hustle' from A Teacher, Season 1, Episode 7 — trap at its best
As for A Teacher, with two more episodes of the mini-series yet to air, it is obvious Claire's bad choices are probably not behind her yet. Eric, meanwhile, is just as confused as ever.
The series is currently streaming on FX on Hulu.
Listen to Neon Indian's 'Polish Girl' as played on last night's episode of A Teacher in the video below.
Era Extraña, their album featuring the track, is also worth a listen through. You can do that in the Spotify player below.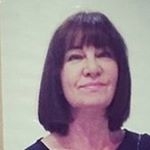 Latest posts by Michelle Topham
(see all)