The Netflix drama Virgin River is back with a vengeance with both superb music on its soundtrack, and an army of fans who are obsessively binge-watching every new episode.
The fabulous music on the show's soundtrack kicked off right at the beginning of the new series with the iconic English rock band Oasis' 'Wonderwall' showing up on the first episode — Virgin River, Season 2, Ep. 1, "New Beginnings".
The track was heard as Preacher is talking to Jack about Mel and as Mel is at work.
Oasis' 'Wonderwall' is from the rock band's second studio album (What's the Story) Morning Glory?, which was released in 1995.
The song is the one the band is most recognized for, and the one that, despite it now being more than 10 years since Oasis broke up, is still immediately recognized by a huge number of music fans just a couple of notes in.
'Wonderwall' was the third single from Oasis's second studio album, and an enormous commercial success for them at the time.
It charted in over 22 countries, including the UK and U.S., with high rankings in over half of them. (continue reading below and listen to Oasis' 'Wonderwall' down there too…)
Listen to DYAN's 'Reality' from Virgin River, Season 2, Ep. 2, "Taken By Surprise"
In the UK, it peaked at #2 on the Singles Chart and, in the U.S. charted on an astounding nine different charts — two of its highest places being at #1 on the U.S. Alternative Airplay chart and at #8 on the Billboard Hot 100.
The band released two versions of a music video for 'Wonderwall', one on the VEVO channel and one on their own, both of which have garnered hundreds of millions of views on YouTube.
Listen to Oasis' 'Wonderwall' in one of those official music videos below and on the 2014 remastered version of their album (What's the Story) Morning Glory? in the Spotify widget.
You can currently watch both seasons of Virgin River on Netflix.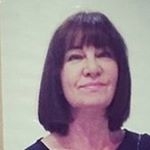 Latest posts by Michelle Topham
(see all)