American folk singer songwriter Ola Belle Reed's 'High on a Mountain' was that traditional sounding banjo song heard on Fargo last night — Fargo, Season 4, Episode 7, "Lay Away".
The song was heard as Detective Odis Weff (Jack Huston) remembers the love of his life, and stands in front of a memorial dedicated to her. He then begins to pack up his belongings and take his suitcases out to his car in preparation to leave.
Ola Belle Reed's 'High on a Mountain' is from the North Carolina native's self-titled fourth studio album released in 1972 via Rounder Records.
The track was also re-released four years later on her album My Epitaph: A Documentary in Song and Lyric. 
Ola Belle Reed (born Ola Wave Campbell) was born in 1916 into a musical family, with most of her family members playing an instrument or singing, or both. It was Ola Belle's uncle who taught her how to play the clawhammer-style banjo.
She went on to become a musician and singer known for her songs that talked about Appalachian traditions and life.
Ola Belle married Ralph Reed and, from then on, used his surname in her professional capacity.
Reed continued to perform professionally until her early 70s when she had a stroke and could no longer play music.
She died 15 years later, never having performed live again. (article continues below…)
Listen to Art Blakey & the Jazz Messengers' 'Moanin" from Fargo, Season 4, Ep. 5, "The Birthplace of Civilization"
Listen to Ola Belle Reed's 'High on a Mountain' as featured on last night's Fargo in the video and on her self-titled album below.
The critically-acclaimed FX black comedy drama series Fargo starring Chris Rock, Jessie Buckley, Jason Schwartzman, Ben Whishaw and Jack Huston is currently more than mid-way through its fourth season, with four more episodes to air.
If you are in the U.S., you can currently stream the series on FXNow.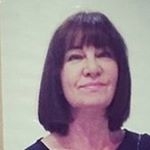 Latest posts by Michelle Topham
(see all)