New American music superstar Olivia Rodrigo's 'Traitor' was one of the songs played on the second half of Gossip Girl, three episodes of which were released on HBO Max yesterday.
Olivia Rodrigo's 'Traitor' showed up at the end of Gossip Girl, Season 1, Episode 8, "#RADICALS".
'Traitor' is the fourth single from the singer's debut studio album Sour. An album that was not only an enormous hit for Rodrigo, but also earned her six Grammy Award nominations.
The indie pop rock song is a fan favorite, and was written about watching her ex-boyfriend head into another relationship while she was still struggling with the break-up and loss.
As one of the song's lines says about him "Guess you didn't cheat but you're still a traitor".
While not as big of a hit for Rodrigo as her debut single 'Drivers License', 'Traitor' did chart in 21 countries, and was eventually certified Gold in New Zealand and the United Kingdom, as well as Platinum in Australia, Canada, Norway and Portugal.
'Traitor' also has more than 500 million plays on Spotify.
Listen to Olivia Rodrigo's 'Traitor' on her album Sour, and on the song's official music video, a video that currently has almost 22 million views on YouTube.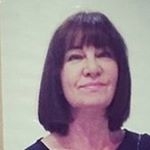 Latest posts by Michelle Topham
(see all)