Iconic American soul and R&B singer Otis Redding's 'Cigarettes and Coffee' was featured on the trailer for the Euphoria special released on HBO this week — Euphoria, Season 1, Special, "Trouble Don't Last Always".
The track is from the singer's fourth studio album The Soul Album, which was released in 1966 via the ATCO Records label.
An album that also features other classic Otis Redding songs like 'Treat Her Right', 'Nobody Knows You When You're Down and Out' and 'Scratch My Back'.
As for Otis Redding, he was a young African American singer who to this day is said to be one of the best singers American popular music has ever known.
After releasing only six albums between 1964 and 1967, however, Redding and most of the members of his backing band The Bar-Kays died when the their private plane crashed into a lake near Madison, Wisconsin.
The musicians were on their way to play concerts in the city.
At the time of his death, Otis Redding was only26-years-old. He left behind a wife and four small children. (continue reading and listen to Otis Redding's 'Cigarettes and Coffee' after the promo…)
Listen to Moses Sumney's 'Me in 20 Years' from Euphoria, Season 1 Special "Trouble Don't Always Last"
His music, however, has lived on to become some of the most iconic tracks ever produced by an American soul/R&B singer.
Listen to Otis Redding's 'Cigarettes and Coffee' as featured on the Euphoria Special in the music video and on his album The Soul Album, which you'll find below.
A second special for the teen drama will air early next year. The award-winning Euphoria series itself has already been renewed for season two by HBO.
You can watch the trailer for this week's Euphoria Special, which includes Redding's 'Cigarettes and Coffee' below as well.
https://www.youtube.com/watch?v=uY0_7wPGJlk&ab_channel=euphoria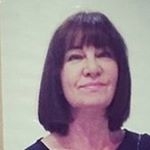 Latest posts by Michelle Topham
(see all)