One of the best songs on last night's The Boys finale was Canadian singer and visual artist Peaches' 'Boys Wanna Be Her' — The Boys, Season 2, Episode 8, "What I Know".
Because, come on, the punk rock track could not have been more magnificent or more perfect for the fight scene where Annie, Kimiko and Maeve finally beat the tar out of Stormfront, the series' resident Nazi.
A fight that turned out to be a down-home, straight up beat down that was beautiful to behold — and with a killer song playing through it that made it even better.
Peaches' 'Boys Wanna Be Her' is from the avant-garde, often quite risqué singer's third studio album Impeach My Bush.
Released in November, 2006, it was the second single from the album and, of course, being Peaches it also came with a quite bizarre music video.
A video that started with Peaches and her band The Herms dressed up in wild, glam clothing, including massively high-heeled boots, and just playing the song like a band normally would.
It quickly devolved into Peaches and each musician smacking themselves as they play until they begin to bleed. (Article cont. below...)
Listen to Guizmo's 'André' from The Boys finale, Season 2, Episode 8, "What I Know"
Peaches' 'Boys Wanna Be Her' obviously struck a chord with a lot of people, however, as the song has been licensed for a huge number of TV shows, video games and movies since its release.
'Boys Wanna Be Her' has shown up in the TV series' The L Word, Ugly Betty, Orphan Black, Dollhouse and Fleabag, and in movies as diverse as How to Be Single, Whip It, Fast and Furious 6 and American Reunion.
As for Peaches, she started out her career in the music industry in a folk trio. After moving to Germany, however, she was soon into punk rock and glam rock, and creating music that played with gender roles and gender ambiguity, and much of it dealing with explicit sexual content.
Listen to Peaches' 'Boys Wanna Be Her' from last night's The Boys season 2 finale in the song's strange official music video.
You can watch all eight episodes of The Boys, Season 2 on Prime Video.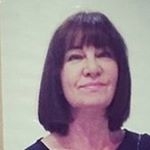 Latest posts by Michelle Topham
(see all)