One of the most interesting scenes in the first couple of episodes of the new BBC One drama series The Woman in the Wall is at the end of Episode 1 when Lorna has discovered the dead woman in her house.
She then drags her into the living room, knocks down the wall, pushes the woman into the cavity and then boards the wall back up.
As she finishes doing this, Irish country music singer Philomena Begley's 'The Way Old Friends Do' is playing in the background — The Woman in the Wall, Episode 1, "Back to Life".
Odd that she thinks she can hide a dead body in her wall for any length of time. Even more odd that was the first thing she thought to do.
When was 'The Way Old Friends Do' released?
The song was originally released by Swedish pop group and Eurovision Song Contest winners Abba.
Abba's 'The Way Old Friends Do' was written by band members Benny Andersson and Björn Ulvaeus, and was released as a live version on the band's seventh studio album Super Trouper, which came out in 1980.
The album went on to become a massive international hit, as well as the top-selling album in the United Kingdom that year.
ABBA's 'The Way Old Friends Do'  is a song written about such close friends that, it doesn't matter what happens in their lives or even how often they argue, they will always go back to looking out for and caring about each other.
For the rest of their lives.
Philomena Begley's cover of 'The Way Old Friends Do' came out as a single in 1984, with the Irish singer releasing it in various other versions over the next three decades as well.
Those versions include a sweet live track that came out on the singer's 2009 Live in Concert album. You can listen to that below.
You can also hear Begley's version of 'The Way Old Friends Do' as played in the closing scenes of the first episode of The Woman in the Wall this week in the video below.
RELATED: Listen to GOAT's 'Let It Burn' as heard on The Woman in the Wall as Detective Akande is driving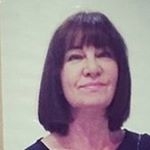 Latest posts by Michelle Topham
(see all)