Phoebe Bridgers' 'Friday I'm in Love' was played at the beginning of the second episode of Season 5 of Money Heist this month — Money Heist, Season 5, Episode 2, "¿Crees en la reencarnación?" (in English "Do you believe in reincarnation?")
The piano-laden song is a cover of the original song from British alt rock band The Cure, which was released in 1992 via their album Wish.
But, while The Cure's version is faster and sounds upbeat and happy about being in love, Phoebe Bridgers' 'Friday I'm in Love' is more wistful and sad, with an oddly discordant but ultimately quite lovely melody.
Listening to it then is a much more contemplative and strangely jarring experience, but one that still touches your soul.
Related: Phoebe Bridgers' 'Motion Sickness' has the singer riding a scooter and singing karaoke
Bridgers' version of the track was recorded at Spotify Studios in New York City as part of a two-song release. The second track was her own song 'Scott Street'.
She said about the song at the time of its release that, like most of the covers she performs, it was the lyrics from 'Friday I'm in Love' that really grabbed her.
Listen to Phoebe Bridgers' 'Friday I'm in Love' as heard on Money Heist in both the video and on the Spotify widget down below.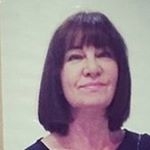 Latest posts by Michelle Topham
(see all)